Inversion Table Benefits -
What Others Have Experienced

Inversion table benefits are more than you might expect to get from just hanging upside-down. Read more about the recognized benefits of inversion table therapy. Through the use of an inversion table, benefits have been experienced by many people - here are some of them and their stories.

Inversion Table Benefits -


"I'm Back Playing Volleyball and Softball at age 51 - THANKS!"
"After doing my own research I came upon your site and the suggestion of an inversion table. Reading the literature for inversion all made a lot of sense to me, and for what I paid for three visits to the chiropractor (since the insurance did not cover this) I had myself an inversion table. I used it as recommended and started out at about 45 degrees for two weeks each day for 10 to 15 minutes right before bed.
After two weeks I was a little better and I was ready to go fully inverted, which I did for another month 10 to 15 minutes almost each day right before bed. After that month I was 100%. I could not believe the results, and today I tell everyone of this wonderful table that has given me my life back, as I enjoy volleyball and softball at my age of 51.
The pain used to be so bad, sitting was the worst and what really scared me was the fact that my left foot tingled almost continuously. I thought for sure surgery was going to be once again the only solution. I am so thankful for your site and the information that you provide so people like me can get relief from one of the worst types of everyday pain one can experience. Today I use the table as a relaxation and stretch after a workout or a sport activity, which is usually 3-4 times per week. I would never give it up and will certainly use it the rest of my life. I now do crunches using the table and the results really show. Thank you again for a wonderful product that really works as advertised."
- Brent
---
Inversion Table Benefits -

"Constant pain in my spine GONE IN TWO DAYS - THANKS!"
"After 35 years flying helicopters, constant sitting with a 6 pound helmet and vibrations, I was constantly feeling pain in my spine. After 2 days of inversion, 10 minutes in the morning and again at night, the pain is gone. The difference is amazing. Best purchase of my life. Thanks!"
- D. Matthews, Salisbury, NC
---
Inversion Table Benefits -

"Pain Free For The First Time That I Can Remember..."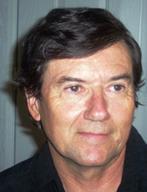 My wife bought me your inversion chair quite a few months ago because of back pain I have suffered most of my life. I thought it was probably just another one of those things you spend money on, but they don't do you any good. After reading your newsletters and watching your videos I decided to give it a try. After about a week I noticed that my back didn't hurt anymore and I can say that I am virtually pain free for the first time that I can remember.
I would like to thank you very much for opening my eyes to a system that really does work like you say it does. I can't begin to tell you how much I appreciate what you have done for me by making me aware of the benefits of inversion therapy. Thank you again and I will be reading your newsletters regularly for all the benefits they (you) provide. Forever grateful!"
- Robert O. Transportation Supervisor, Auburn, Ca.
---
Inversion Table Benefits -

"I have gone from being bed-ridden to working in the garden, cutting down trees and just doing darn well anything that I can and want too..."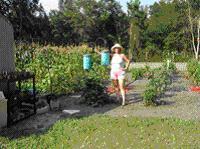 "I bought your system "Lose the Back Pain" and have been doing very well with it since I started using the program that is right for me. I have gone from being bed ridden to working in the garden, cutting down trees and just doing darn well anything that I can and want too. I also invested in the inversion table which has also is a big help. I have also told friends and family how wonderful your system is and how it has help me not to have surgery, for that is what I was told that I needed. Thanks for the pain relief."
- Mel Kauffman
---
"I injured my lower back in 1999 and received treatments from doctors, a physiotherapist, massage therapists and a chiropractor. They all helped in my healing and recovery but I am still not 100%. Sometimes my right leg just gives out on me completely and I get sharp pains in my lower back. The best money I spent for treatment was when I purchased an inversion table. Now, when my back gets sore, just a couple of 10-minute treatments on the inversion table and I feel the results immediately. I highly recommend this kind of therapy."
-Gilles Landry, British Columbia, Canada
---
"I signed up for your lose the back pain system a year ago and with the inversion table I also got from you, I've seen dramatic improvements in my lifestyle and things I can do again because I'm not in pain. I'm a true believer in your system and tell all that want to listen about it. Keep up the good work!"
- Chris S.
---
"Just a note to let you know that I have been using my inversion table, the bad pain in my lower left leg and the strong pain in my left butt cheek have vanished. I didn't respond before now because I was trying to be sure it was gone before I personally thanked you for this tremendous invention. I've done pain killers, therapy, and doctors. They said, 'Just something you'll have to live with'. Thank you and your staff."
- Franklin Bair
---
"I suffered for 5 months and I now know it was needless suffering because the inversion table got rid of the pain in less than a month. I'm sure there are many people out there suffering who could also benefit but are reluctant to spend the money because it was not recommended by their doctor. I do not understand why chiropractors do not have this table in their office. It makes no sense."
- Joe M.
---
There are some good accounts of inversion table benefits obtained by ordinary people. There are even a number of celebrities who have found benefits from inversion table use.
---
Product pages:
Sales page for HBI Premium Inversion Table
---
---
---
Keep up to date with
valuable insights into
pain management via
a healthy lifestyle.
Receive the monthly
Natural Pain Relief
Guide Newsletter.
News articles, health
tips, specials, freebies.
Enter your email and name
in the form to the right.
---