About Me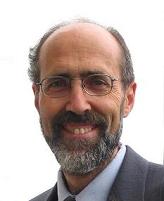 Ray Foucher

I have a Bachelor of Science degree in biology from the University of Victoria in Victoria, British Columbia. For a number of years I worked as a biologist for the Federal Department of Fisheries and Oceans at the Pacific Biological Station in Nanaimo, B.C. During that time, I learned the skills of doing in-depth research, putting material together in a logical manner and presenting it in written format.

Since leaving Fisheries, I developed a greater interest in health and have learned that natural health is the best approach. I am presently selling a number of natural health products from my home. I do lots of reading and research in various areas of health and try to maintain my own good health practices.

Understanding that 95% of what people do is to avoid pain or gain pleasure, in the spring of 2008 I decided that I would build this website to share some of the good information that I have learned. There are countless ways that pleasure is promoted but unless we are free of pain it can be hard to enjoy the pleasures of life. And so my focus is on pain and its treatment and prevention by natural means mainly through a healthy lifestyle.

While there are many sources of pain or reasons for it, and many possible solutions that are promoted, pain treatment and prevention needs to start with basic good health. My basic philosophy in regard to this is that if we will:
get the good nutrition in,
get the toxins out,
and follow basic good health practices,
then our self-healing bodies are capable, to an amazing extent, of correcting various problems and thus helping us to overcome and prevent pain. Please read my page chronic pain management for more background.
My goal then is to research and present in a simple manner the best information I can find to help solve the world's pain "one owwie at a time." So, welcome to the natural pain relief guide.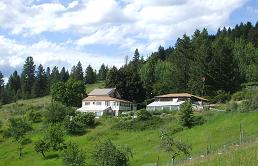 Presently, I live in Greenwood, British Columbia, the smallest official city in Canada in a nice rural setting where we like to garden and raise some of our own food needs. We enjoy the country atmosphere, the clean air and the quieter life. Other main interests of mine in addition to health are gardening and research and writing on spiritual topics (see my spiritual website for info about that and about my first book published in spring 2009).
And, early in 2016, I established a second spiritual website www.characterofGod.org
---
---
Keep up to date with
valuable insights into
pain management via
a healthy lifestyle.
Receive the monthly
Natural Pain Relief
Guide Newsletter.
News articles, health
tips, specials, freebies.
Enter your email and name
in the form to the right.
---