Allergies and Asthma Information
Having good allergies and asthma information is important to coping with those problems but you must have correct information. Here is a summary of the main points you need to know about these disorders.

An allergy is an acquired reaction of the immune system to an allergen (also called an antigen) which is something that causes an allergic reaction. Many allergic reactions are really overreactions (hypersensitivity) to something that is otherwise not a real threat - like calling the fire department to put out a match. Allergic reactions are often predictable (for example, they may be seasonal corresponding to the release of certain pollens) and develop rapidly with exposure to the allergen.
Asthma is defined as a chronic inflammatory disease of the airways that causes the following symptoms in varying degrees of severity: shortness of breath, tightness of the chest, coughing and wheezing. Allergies caused by pollen and other airborne particles are a major cause of asthma, an inflammatory condition. Thus symptoms are often worse in the spring.
Foods that may trigger asthma attacks include: chocolate, corn, dairy products, milk milk, nuts, onions, peanuts, seafood, soy, and wheat.
Sulfites, used as a food preservative, may also cause problems. These may be found in bottled lime or lemon juice, dried fruits or vegetables, pickled foods, processed foods, shrimp and wine and beer.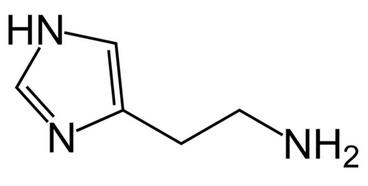 In an allergic reaction, there is excessive activation of certain white blood cells known as mast cells and basophils resulting in an extreme inflammatory response. The mast cells release histamine which causes inflammation and shows as the common allergic reactions which include asthma attacks, eczema of the skin, food allergies, hay fever, hives, and reactions to various insect and other natural venoms.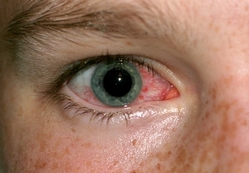 Mild allergies such as hay fever are very common and cause symptoms such as allergic conjunctivitis (inflammation of the conjunctiva of the eye), itchiness, runny nose, sneezing etc. Allergies often play a major role in conditions such as asthma. Severe allergic reactions to some environmental or dietary allergens or to medications can result in life-threatening anaphylactic shock.
There are a variety of tests for diagnosing allergic conditions including skin tests for responses to known allergens and analysis of blood for allergen-specific IgE.
Common treatments for allergies include simply avoiding the allergen where possible, anti-histamines, steroids or other oral medications and immunotherapy.
It is important when trying to understand allergies and asthma information to consider histamine and how it works. Your immune system is designed to react to anything that doesn't belong in your body through various mechanisms. One defense it can use when an intruder is encountered is the chemical histamine.
Histamine increases vascular permeability, causing fluid to move from capillaries into the tissues, leading to symptoms such as a runny nose and watery eyes. Those and itching, sneezing and hives are all signs of the action of histamine. Fluids are released to flush out what your body thinks is a viral or bacterial infection.
Much of the common allergies and asthma information focuses on antihistamines with the misunderstanding that histamines are a problem when they are actually vital to your health. They are involved in higher brain function, your sleep cycle, hunger patterns, immunity, learning and even memory. Histamine stimulates stomach acid secretion and, even if you experience heartburn, you need adequate stomach acid for proper digestion.
Most people will take over-the-counter (OTC) cold and allergy medications containing antihistamines when they start having allergy symptoms. However, many antihistamines don't work for long, if at all. Some studies have shown that they actually don't treat symptoms significantly better than a placebo. (Montoro, J., Sastre, J, Bartra, J., et al, "Effect of H1 antihistamines upon the central nervous system," J Investig Allergol Clin Immunol 2006; Vol. 16, Supplement 1: 24-28)
Since histamines are vital to how your body functions, you should be very careful about running to the drug store to get an antihistamine at the first sign of symptoms. First, you might want to consider natural allergy remedies some of which can more naturally counter the effects of histamine. Second, do your own research for good allergies and asthma information and do whatever you can to avoid the allergens, improve your diet and your basic health - you will suffer less as a result.
Another reason to avoid prescription antihistamines is that a recent study found that people who took them weighed significantly more than those who don't. (Ratliff, J., Barber J., Palmese L., et al, "Association of prescription h1 antihistamine use with obesity: Results from the national health and nutrition examination survey," Obesity (Silver Spring) August 2010)
---
---
Keep up to date with
valuable insights into
pain management via
a healthy lifestyle.
Receive the monthly
Natural Pain Relief
Guide Newsletter.
News articles, health
tips, specials, freebies.
Enter your email and name
in the form to the right.
---