Nitric Oxide for Muscle Building
Red Rush- Athlete Testimonials

How are nitric oxide and muscle building related? Muscle building requires muscles be stressed to the point they "say" "we (muscles) had better get stronger in case he tries to lift this load again." The body always adapts to the demands put upon it. Aside from the protein and any other building blocks needed to construct the additional muscle, there is the energy required to actually get to the point of fatigue and then to be able to deliver the oxygen to power those muscles when required. It very much depends upon oxygen delivery or, as one person once put it, "perfect health depends upon perfect circulation."
Nitric oxide is the best supplement with exercise to increase the body's ability to utilize oxygen However, nitric oxide can do much more than just build muscle as the athletes below testify. What these athletes have all found is that Red Rush is an effective means to deliver nitric oxide for muscle building and to enhance performance.
"I've always struggled building and sustaining my cardio when I'm tired at the end of a workout. Red Rush not only helps me maintain during a workout, but also helps me build my traditional cardio like running, rowing and airdyne when I'm drained as well." - Amy Glass, National CrossFit Games Competitor
"As the Australian Nitro Welterweight Champion, my training regime is rigorous and intense and my dietary requirements need to be of the highest quality to ensure recovery and peak performance. I have never been a fan of processed supplements that are widely used without full knowledge of their negative side effects. With this in mind, I researched a great deal to find a healthy, 100 % natural company that provided top-level dietary supplements. Red Rush is my favorite daily drink. It dramatically boosts my energy and endurance for training and competition"

Since taking the all-natural AIM supplements, I now work out longer and harder. I recover faster and have suffered less injury. I go into training and competition strong and healthy with extended stamina. -Anton Zafir, Nitro Welterweight Champion (MMA)

Anton has a graduate diploma in exercise and a bachelor's degree in the Science of Sports and is now at the top of the Australian Mixed Martial Arts scene.
| | |
| --- | --- |
| | "When I would normally feel tired after a hard race or workout, Red Rush would energize me. I take Red Rush to get an endurance boost that's effective for hours." -J. R. Celski, Silver Medalist Olympic Speed Skater |
| | |
| --- | --- |
| | "I have very long days while training for my next competition. I get up at 4:15 and I am usually at the gym by 4:45 am every morning only to come home from work, eat, and head right back to the gym. I drink Red Rush around 4pm to help get me through my second workout. I love the fact that it's all natural with no caffeine or stimulants. Thank you for making an amazing product!" - Sarah Fadziewicz, Bodybuilder and Spartan Racer |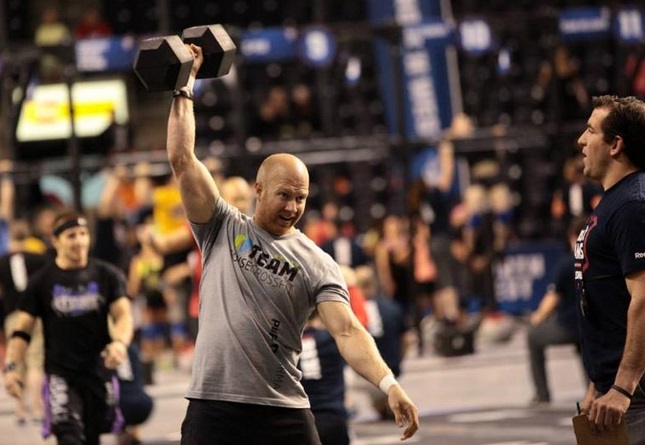 "Red Rush really helps in the endurance events like the 2K run. I like it a lot" - Bart C. (CrossFit athlete)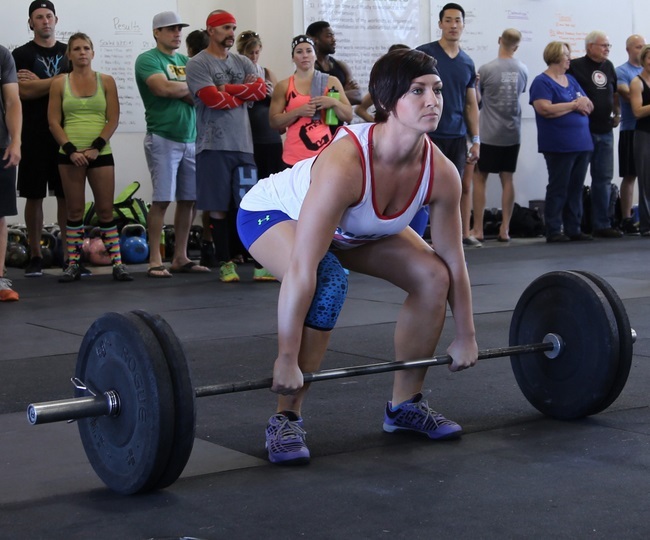 "I started taking Red Rush about three months ago. It was really hard for me to find something that I liked. I really didn't like pre-workouts. They helped for a little bit, but then they'd just make my skin burn and it would feel like my heart was racing too fast. My jitters would get the best of me and I'd actually be doing worse in a workout because of the pre-workout. I heard about Red Rush and that it was all-natural which is something I really, really love. Beets are huge for me. I eat beets all the time. They help with blood flow and stamina throughout the workout. When I found out about the shots, I was like 'this is awesome.' Red Rush is a great pick-me-up. It doesn't give me any jitters and it's consistent throughout the workout" - Lacy Smith, CrossFit Competitor
| | |
| --- | --- |
| | "Red Rush helps me focus on achieving better reaction times. Also, I'm out there all day in the sun. Without Red Rush, I just feel exhausted. I drink it and it makes me feel like I have more stamina at the end of the race day." - Duston Wurtz, Drag Racer |
| | |
| --- | --- |
| | "I take Red Rush every day that I work out, and I work out every day. It's crazy because I've taken other pre-workout stuff. When I started taking Red Rush, I got more vascular. I got stronger and more focused in the gym. It especially helps with my trail runs. I took it two hours before my last race and finished the race in twenty-eight minutes. It pushes me. It definitely works." - Niko Toschi, Spartan Racer |
| | |
| --- | --- |
| | "I haven't run this pace since my late thirties, and I haven't been training as hard. Usually, training means running three or more times a week. I haven't been doing that. The only factor that's different is Red Rush. It really does help." - Sandy Epeldi, Runner |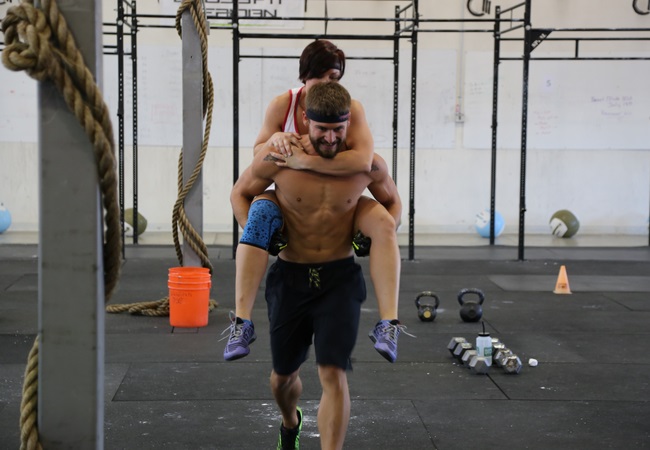 "I recommend Red Rush to anybody who is looking for a good pre-workout. It doesn't get your heart rate up like most pre-workouts do, and it's great for CrossFit, just because it's not synthetic, it's all-natural, non-GMO. I think people looking for healthy products will be really into it!" - Michael D.
"I ran my fastest mile after drinking Red Rush" - Stephanie Miller,
National CrossFit Games Competitor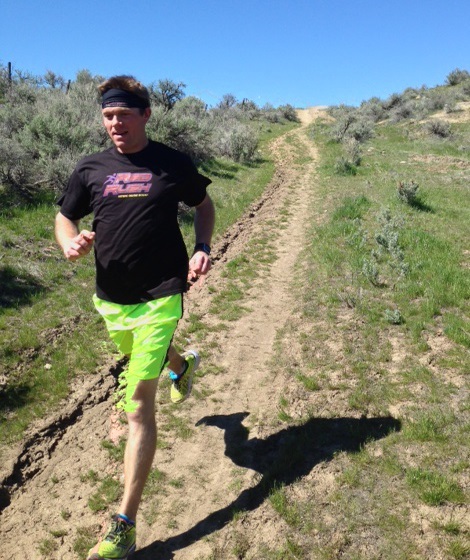 "Drinking Red Rush Nitric Oxide Boost during speedwork training helped me become faster at all my distances and cut seven minutes off my last half marathon. It helped me run hills and improved my overall pace. Red Rush made recovery time between intervals faster because during my recovery time, I felt like I was actually recovering for the next big push." - Josh Thompson, Half-Marathon Runner
"Amber Gregg competed as a member of the Boise CrossFit Team that placed 8th in the National CrossFit Games. An athlete for most of her life, she participated in college-level track and field and volleyball. She is currently a trainer at Boise CrossFit. " - Amber Gregg, National CrossFit Games Competitor
| | |
| --- | --- |
| | "Who started the morning off with Red Rush? We did! Thanks so much for an awesome product! We took ours about an hour and a half before the Emmett Triathlon, and felt awesome! It saves so much time and mess to take it vs juicing our own. Thanks!!" - Bethaney & Greg C. (Snake River CrossFit, Emmett Triathalon) |
"Red Rush is awesome, especially in the phase of training I am in right now. It allows me to do more volume and gives me more overall stamina when I need it. The first thing I do in the morning is pull one of those out of the fridge and head to the gym!" - Brady Winkles, CrossFit Athlete
More Information:
Common Questions About Red Rush (Opens in new window).